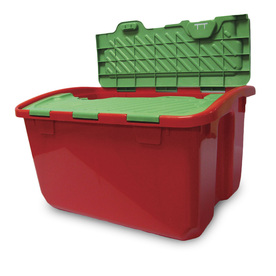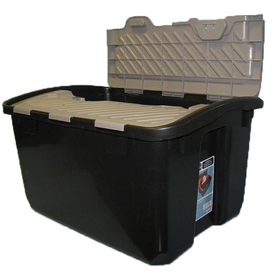 You can get either one of these totes at Lowes with free in-store pick-up. I choose to buy 2 of the red and green crates and 2 of the black and grey crates. They are $3.24 each with free in-store pick-up. I will go tomorrow to get mine.
I have a Halloween box that I use to store all my Halloween decorations and whatnots, and it has gotten full. I started it last year. I buy when everything goes on clearance for 75-90% off. This will allow me to have a bit more room for next years clearance! :)
I will use one of the red and greens for my Christmas decorations. Right now I have them seperated in 2 separate smaller boxes.